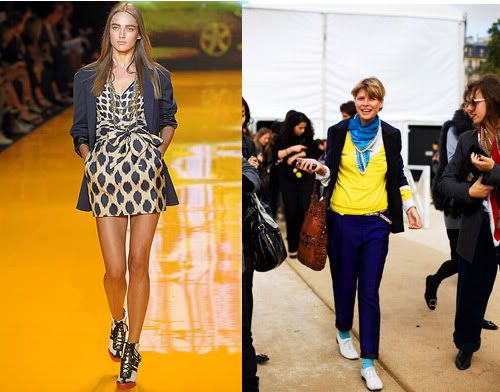 THE BOYFRIEND'S BLAZER.
Or you can wear your father's. Simply roll up your crisp white shirt sleeves and then roll up your blazer's sleeve slightly shorter than the sleeves inside to create that peek-a-boo or I-couldn't-be-bothered effect. You could wear it over a dress like DKNY on the left or go for the androgynous look on the right. Keep the shoulder pads if you're daring enough.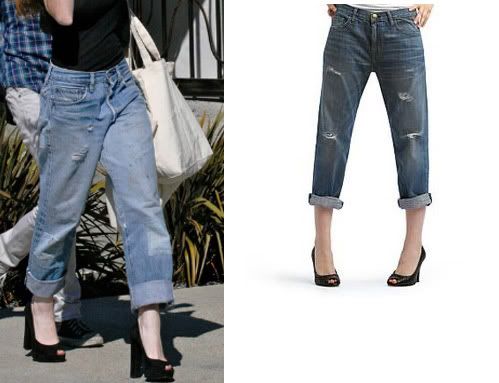 For feel-fat days. Pair it with a simple light pocketed cotton shirt and a wedge if heels are too dressy for you. Just be careful because not all boyfriend's jeans suit your body type.
THE BOYFRIEND'S FLANNEL SHIRT.
Okay. I believe Mary Kate first made the homeless look very chic, no? Whatever. Kudos to this bag lady for being the most unique and inspirational fashionista. I have a strong feeling her playlist consists of Motorhead, Led Zeppelin, Pearl Jam and Janis Joplin. Anyway back to the flannel shirt, I think MK'S interpretation of the flannel shirt is the Scottish kilt which creates a punkish look while the lady on the right is just wearing it as it is. Very simple at the same time its almost preppy(also like a school uniform) with the vibrant colour which is attractive and fresh.
So yeah, I'm just kidding about getting a boyfriend.