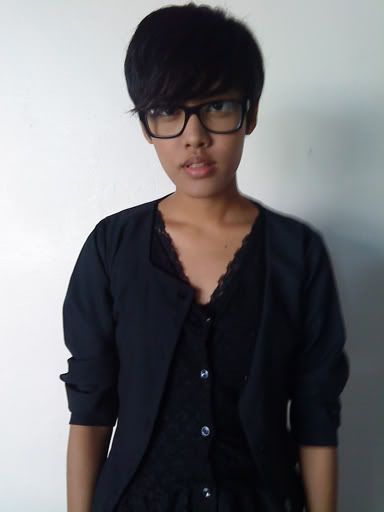 Recently, my cousin who previously owned DitzyTreasures let me inherit her collection of wearable "treasures" she collected since her polytechnic days. The lot of vintage dresses and skirts weighed about slightly more than 10kg including a few bags and a pair of shoe. And that shoe is no ordinary shoe because
ITS A VINTAGE ETIENNE AIGNER
I'm so lucky. Got everything for free. Don't need to go shopping for at least 6months.
Excited for Spring collections? Yeah me too. While checking out Hermès Spring RTW 09, I can't deny that the collection look like the Apache hippie video. Watch the video and you'll get it.
If you want to know how I'm feeling like now, its exactly like that keyboardist in that video except that I'm not high on any substance.