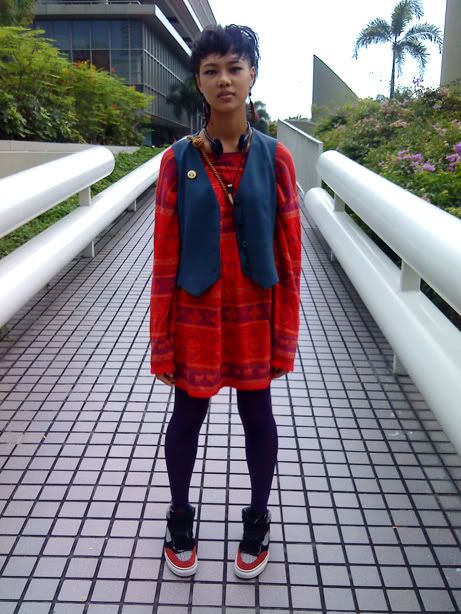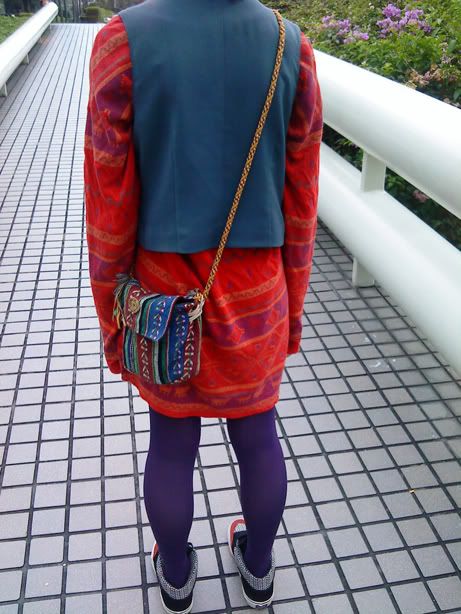 Appearance: Syirr
+Tribe oversized sweater is from Sungei Rd.
+Wolf fang necklace from me. Got it from Ebay.
+Vest borrowed from Erin.
+Sling pouch from Arab St.
+Purple leggins from JB.
+Vans herringbone.


How to acknowledge people around you that you are out of your mind: Wear a belt around your neck.