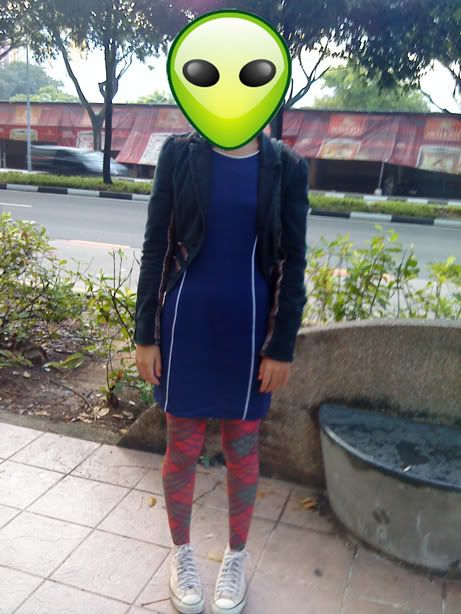 +Military crop jacket from Ebay.
+Dress is free.
+Tartan hoisery from River Island.
Sorry I had to cover my face because it looked very unapologizing. You know when you don't get much sun or enough vitamins or just recovered from fever or too much sleep or too much peanut butter in you. Your skin go haywire and people think you're a junkie.
You can see that my colour coordination sucks. People should stop giving a shit on what they are wearing to appeal others. I usually wear whatever I feel like wearing and flatters the shape of my body and it ended up with clash of colours but I feel happy and comfortable and less boring. Sometimes I wish I understand myself but I really don't. Oh life/brain why are you being so difficult to me?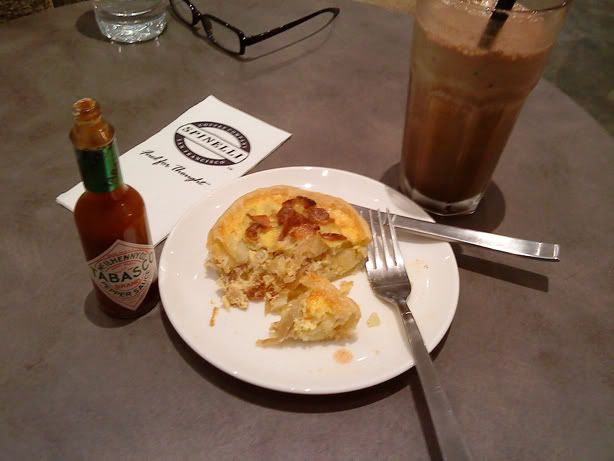 One part of me being normal is having dinner at Spinelli with Onion tart, hot sauce and some cocoa drink with bf. Tabasco is starting to be my close companion. Second to Wasabi. Next minute you will see me downing a bottle of Tabasco like I'm downing Coke.