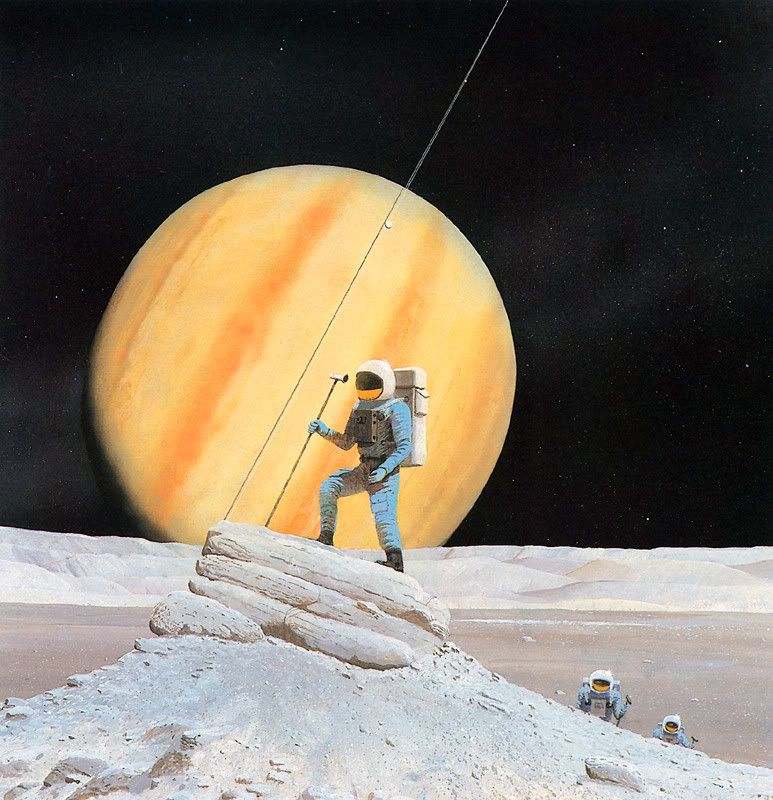 William Kenneth Hartmann (born in 1939), is an internationally renowned astronomer, planetary scientist, artist, and writer. He is a member of NASA's Mars Global Surveyor mission team. In 1971-72 he was on the Mariner-9 mission team which first mapped many geological features on Mars. Asteroid number 3341 is named after him in recognition of his planetary research. In 1997 he was the first recipient of the Carl Sagan Medal for Excellence in Public Communication in Planetary Science from the American Astronomical Society, Division for Planetary Sciences. His art work has been featured in many books, magazines, and international exhibits.

Having a dream of travelling to the moon is obviously unattainable and pretty much a premature thought. Well maybe its possible through astral projection but it only involves the spiritual self and takes great mental strength. But if I really got a chance to, I would reach the moon clad in Pam Hogg's power ranger-sci fi suits....
Yeah, add metal knee pads and bigger shoulder pads, a streak of neon green paint across my face and I'm fucking ready for the moon!!!