+Grey drape outerwear from Batam.
+Skirt is from a friend.
+DIY detachable studded kneepad leggings.
If you are obsessed with studs and (almost) stud everything you own from bags to jackets to shoes to skirts to pants to jewelleries etc, !puhlease! stop. Studs are not going to stay and studding your stuffs directly like pinning and iron on can ruin your apparels and its irreversible. I came up with detachable studs idea because I have alot of studs at home but they are not real silver which means they will rust with moisture. Obviously they will rust if I send my studded clothes for washing. So, I decided to make detachable studs which is very easy to make. Preferrably for black clothes only. You need:
-Black cloth. Size depending on how big your stud design is.
-Studs obviously
-Velcro. Can be iron ons or sew ons.
-Anything to stick the velcro to your stud patch and your clothes. You can sew it, use fabric glue, iron(if you use iron ons velcro) etc.
Decide on the design of your stud patch. Recently I got really inspired by body shields. So I pinned my studs to the black cloth and when I got the shape I want, the cut the excess. Attach the velcro to your patch and the opposite side of the velcro to your clothes. I attached my velcro on my leggings and my jacket. Here is my jacket with my stud patch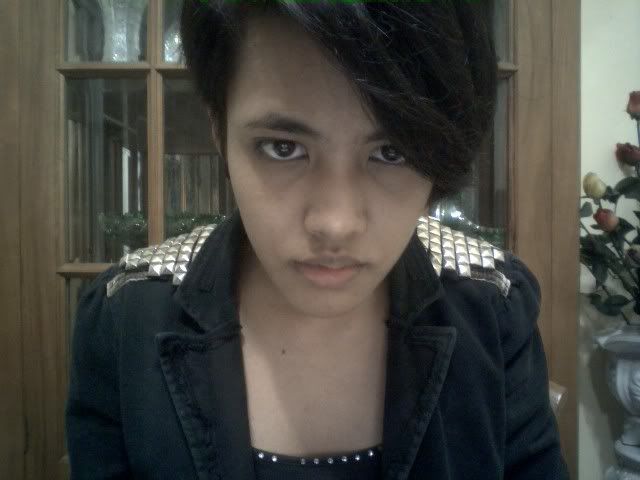 Take it off, send for washing and put it back. Avoid rain. Store your patch in a moisture-free place.