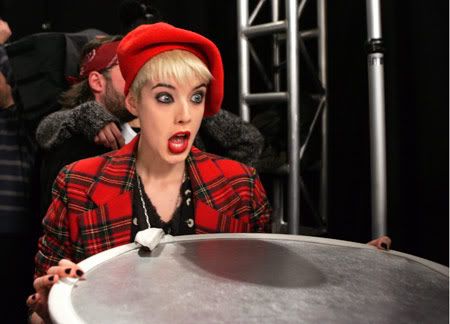 -Bondage Jacket- Batam.
-Modified ( The Offspring patch, leather kneepad) jeans by me.
-Hair Scarf- Ayies.
-DIY Studded Cuffs.
-Bag from SuperLovers Japan.
Okay the leather kneepads doesn't look parallel here because I got this habit of making my right leg tilt inwards when I pose but irl it is parallel.
Image credit: dropsnap.jp and google.com