Herve Leger answered my prayers. Well not really cos I can't afford Herve Leger. But I am really into sci-fi character in The Fifth Element - Leeloo Dallas Multipass. I remembered the first time I watched the movie when I was around Primary 1-2?? I got really inspired by Leeloo's weird character and ESPECIALLY the bandage suit. It was understood that Leeloo is the last surviving/possible alien bud found and she was born/mutated from a capsule. Sorry I'm not really good at story telling but yeah, I was into aliens and Leeloo for as long as I can remember.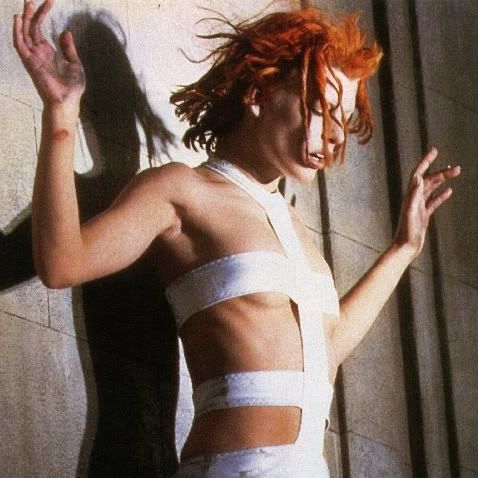 Milla Jovovich was my first girl crush. I am still obsessed with Leeloo Dallas Multipass that I diy-ed my own Leeloo last year. I strip my Barbie, wrap her in masking tape and dread her hair. I tried to dye her hair with orange food colouring but I saw a smug on her face...so I stopped.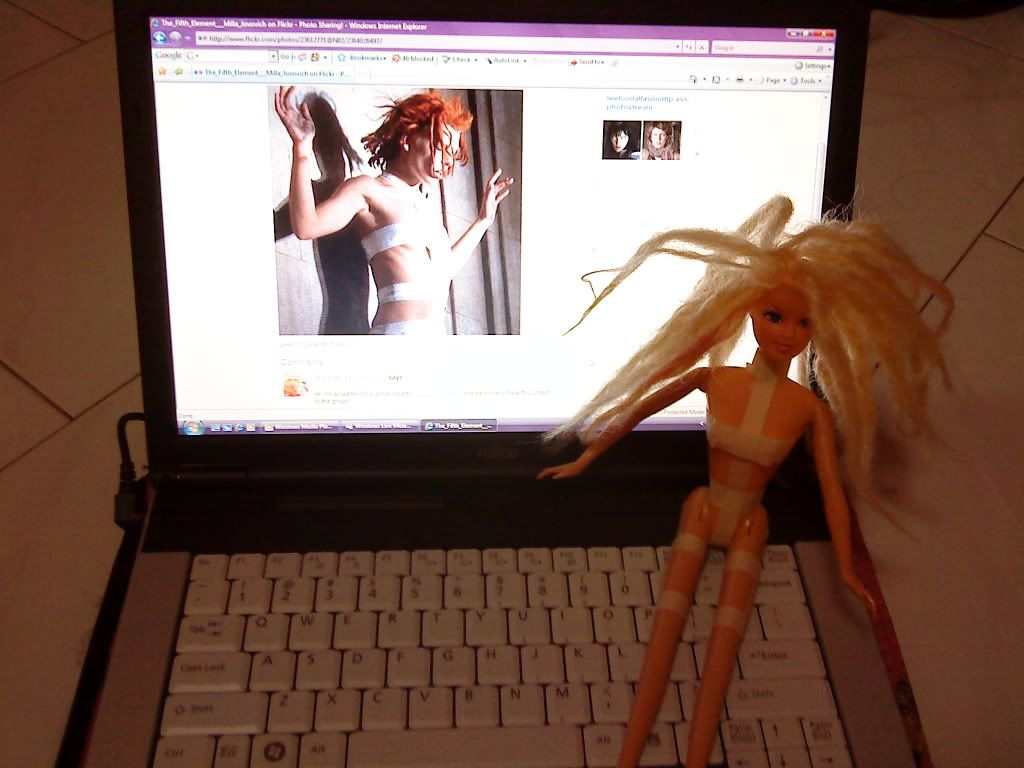 And then I wanted my own suit...to be precise a swimming suit like that. I don't mind the tanlines. Leeloo is in me forever.