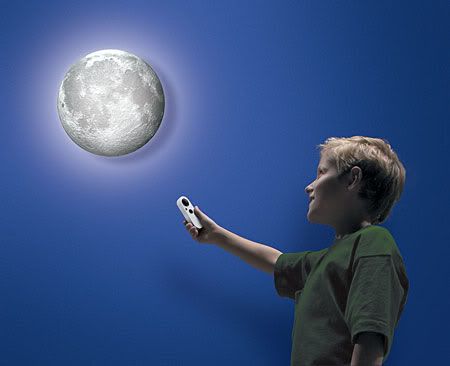 READ THE FEATURES COS ITS FUCKIN AWESOME.
Authentically detailed lunar moonscape
Built-in light sensor illuminates moon when it gets dark
Automatic or manual function shows 12 main phases of the moon
Discovery guide with calendar, moon phase charts and instructions
15 minute audio CD providing a guided tour to the moon and beyond
Auto shut-off to preserve battery life
Infrared remote control
Easily mounts to wall with three different hanging options
Also required: 2 AAA and 4 AA batteries (not included)
13.4 x 11.1 x 3.7 inches ; 1.8 pounds
I need this moon wall light to replace my stupid Ikea bug light. Can be found
here
.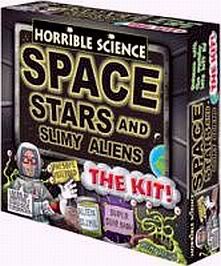 I LOVE Horrible Science. I used to read most of their books in primary school. My friends read Archie while I research on something to destroy. This kit is just amazing! Can be found
here
.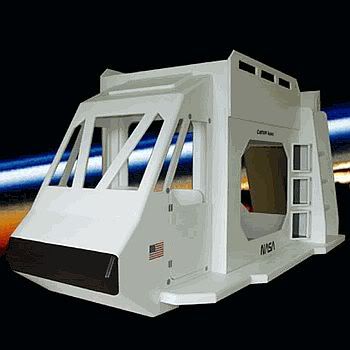 I wish I was a kid again. I would totally dig this NASA Shuttle Bunk Bed and live in it. Can be found
here
.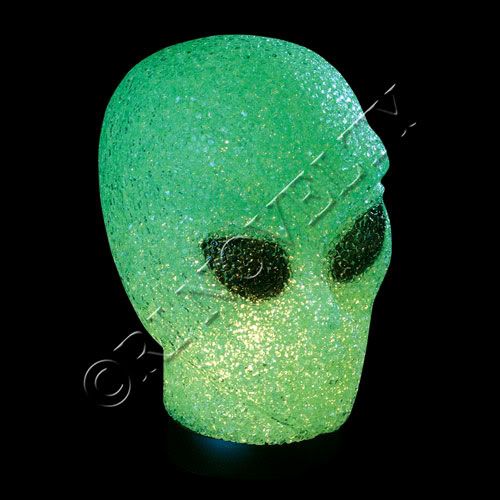 This alien glowing lamp is going to rest at my side table, next to my cosmic lava lamp. Argh!! Its just so simply gorgeous. It can be found
here
.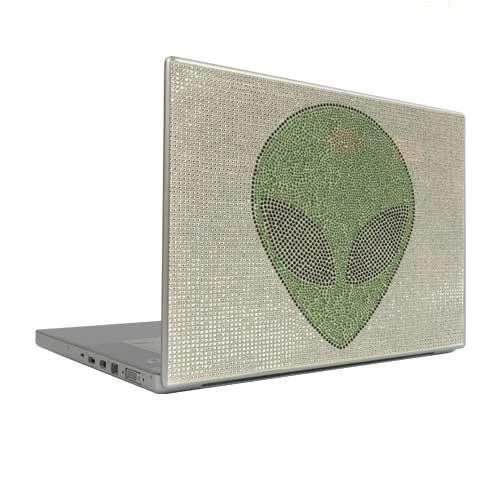 Isn't this just spells OBSESSED?? Blings and aliens = JASHGSHGJSDHGUIERHG. Found this at amazon.com.