One day Willy Wonka lost his way and he ended up in my street. In that ghetto hood he saw a glowing window amongst the shaggy dark alley. Feeling curious about the source of the glow, he decided to break in. Expecting a mutant or a hybrid of an alien, he was appalled to find me playing with my lava lamp. He spilled some chocolate on me while trying to escape and that is why I look really tanned now.
I'm feeling so Childhoodflames except that I can't stand boring colours. Everything is thrifted here except for the shoe.
Now lets talk about the unecessary things in this world. Like the Chanelway and Chanel Guitar. I mean of course I would prefer the guitar to that slow transport that can only go 20km/h on maximum.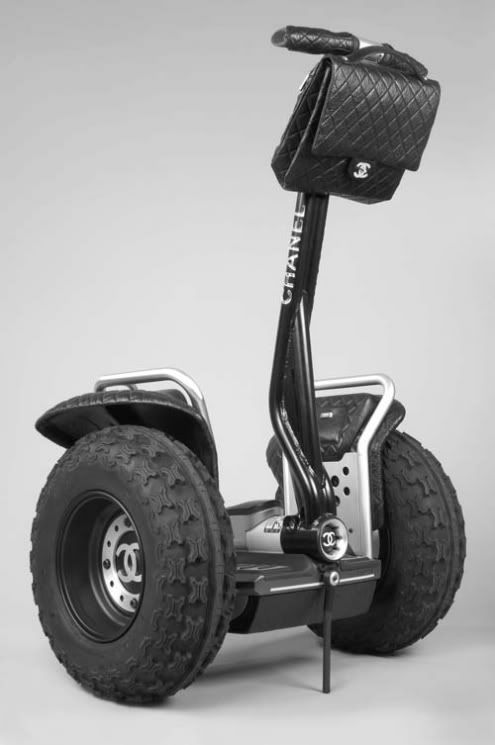 The only thing that appeals to me = Not the quilted auntie bag. But the hardcore wheels. Reminds me of monster truck. I love to watch things getting destroyed. 
Ahhh. I'm imagining myself playing some Jimmy Page's though I can't really play for nuts (don't know whats my talent yet) and then smash this HK$83 000 guitar into cornflakes. I would then modify the chanel guitar bag with blasphemous patches cos im angsty like a menopausal woman.
Oh talking about smashing guitar I have yet to smash my acoustic 2 strings missing guitar. This is gonna be the second guitar I destroy. Very therapeutic. I'm gonna save it for the best. Like if my bf decided to leave me or school is making me nuts. Gonna smash it into micro cornflakes.