This was me few months ago with my diy shirt.
While below is some model from some overpriced-overrated-found at pixiemarket-line recently.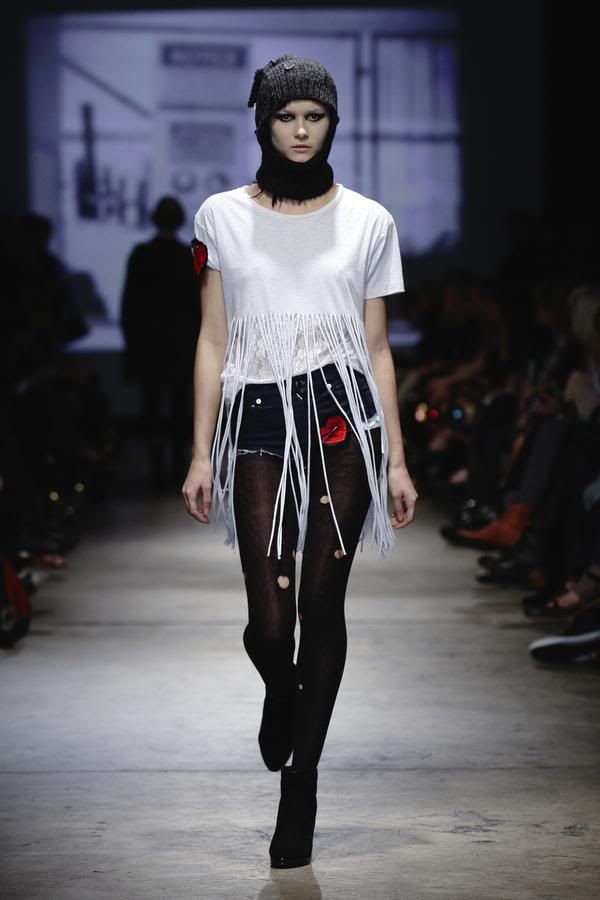 Yeah okay this is from Stolen Girlfriend's Club. Remember the infamous white jersey dress that is cut out and accessorised with safety pins? The one that cost $162 or something? Remember? You can't recall? Then I should cut your skull open. Remember my skull cake post? Yeah like that. Do you remember? I sound like Dora the Explorer now.
Do you remember this jacket? The one I wore with my leather kneepads? I'm glad you don't remember. Worn with my overworn Levis 501 and my new strappy/bandage I don't know what you call it heels. Its fucking comfortable I could go hiking in these heels. Worth my $20. The most comfortable and cheapest and raddest heels I've ever bought. How's H1N1 going on?