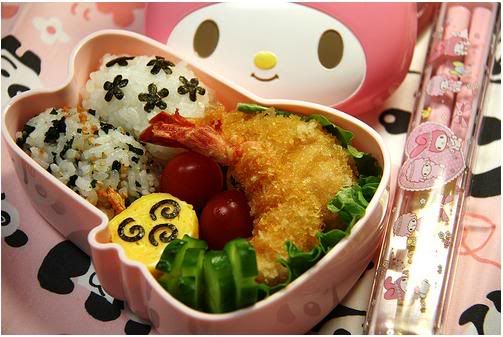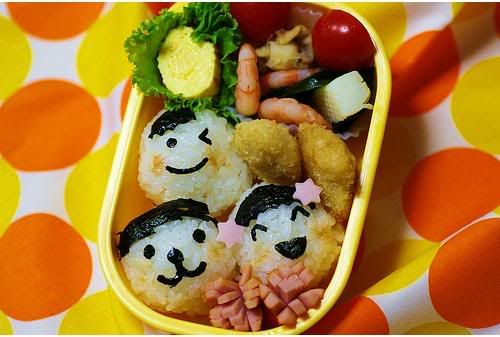 Ahhh. One day I stumbled upon Bento Set (pool) on Flickr and till now I'm awfully amazed by this art. I never thought food can look so HAPPY or anything that could describe feelings other than APPETIZING or any generic terms you put with food. Recently I lost all appetite for some unforeseen circumstances. So today I tried to make my own bento to bring to work and hope I could at least swallow something. This is what I made! And I managed to finish 3/4 of it. :) I may make more in future.
I attempted to make Dora the Explorer. But it turned out to be Chinese Dora.
+ Head is made from beef patty for hair, the face is made of egg crepe, black peppercorn eyes, ketchup blusher and mouth is made by branding from heated fork.
+ The base is fried rice covered with a blanket of tamagoyaki!! Also the rolls on the seedless tomatoes.
+ Boiled sausages cut like flower???
Right now I really want more cute bento boxes and cutlery AND a good camera. :/
Edit:
Luxirare
did her own mad scientist bento also!