I'm really hungry. I just ate 4 pieces 100Plus battered fish n chips. I had been having constant craving for fried food. Also, Hello Kitty food.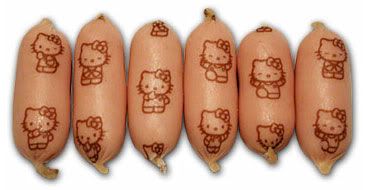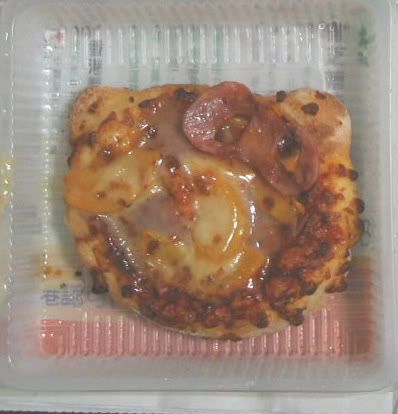 Ahh I really like the last one. The pizza looks brutal enough to be part of my Hell Of Kitty. Now I'm in search of Hello Kitty rice seasoning locally. I'm in search of everything Hello Kitty especially food. My room is already 40% kittified. Photos from
Kitty Hell
. They have everything Hello Kitty there. Sex toys, lingerie, tattoos, guns etc.
+ Slayer shirt from Far East Plaze
+Harem pants from Sydney