HOW TO MAKE A BAG OUT OF YOUR OLD LONG SLEEVES SHIRT OR YOUR ANNOYING SISTER'S LONG SLEEVES SHIRT.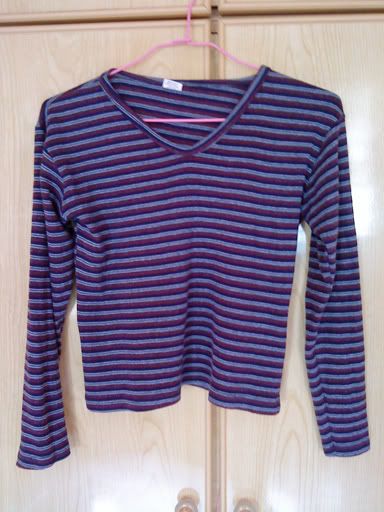 1)First, turn the shirt inside out. Sew the bottom part of the shirt (look at the pins). If by hand, sew it twice so it will be more secure when you place heavier stuffs.
2) Turn it on the right side again through the neck hole. Measure about 1cm from the middle of the back neckline and fold it in. Fold throughout the shoulder width. Sew along the line marked by the pins.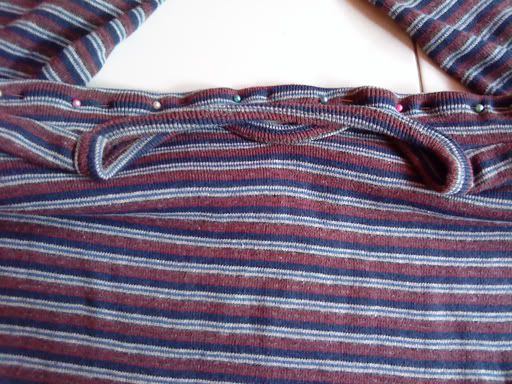 3) Measure about 9cm-11cm from the top of the sewn neckline to below and fold it in like this.




4) That part is the flap of the bag. Sew the folded side of the sleeves so it will be attached to the flap.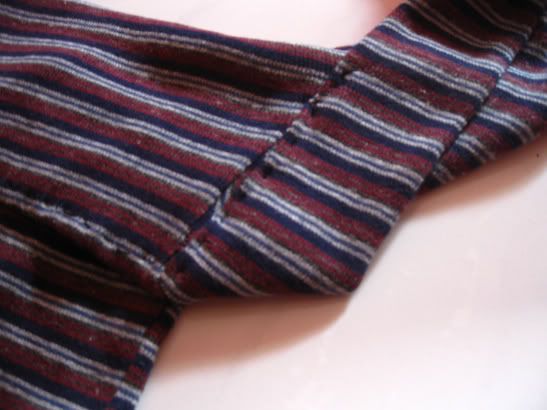 5) Merge the tip of both sleeves together by sewing. And then cut a straight line where you want the opening of the bag to be (under the flap of course).
YOURE DONE!